Wind power
Our assortment of cutting tools for heavy machining applications includes both milling and turning products. Here, we focus on removing the first layer of material from large-scale forgings and castings.
Our typical customers are sub-contractors provided with cast or forged blanks that require highly reliable tools capable of working in very tough conditions. We offer dedicated geometries for chip control, grades that provide reliable tool life and longevity, with a rapid response for tailor-made tooling.
The complex shape of the hub makes machining difficult, and vibration is always an issue.
A combination of Canela tools is a productive solution. Mexin anti-vibration adaptors are a first choice for many hub applications.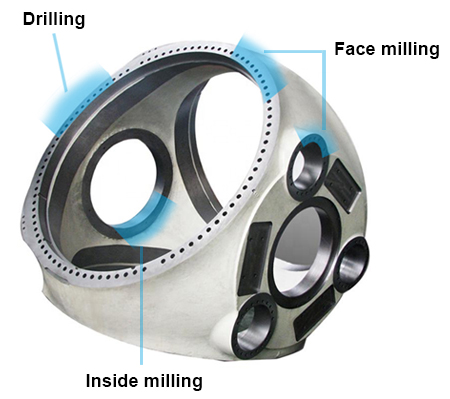 Main frames will need several tools from countering to face milling, back facing, shoulder and face milling, drilling or fine boring, all of them available as standard in the Canela catalogue.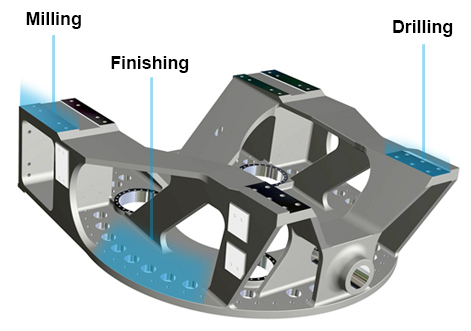 Forged and rolled tower flanges have better mechanical properties than steel plates. Stable turning and drilling solutions are needed from roughing to finishing.
Main shafts need and highly productive turning solutions. From a machining point of view, the forged surface demands insert with a secure performance and resistance to high temperature, due to the long contact times.